Employees thrive when they feel heard and valued… including the CEO.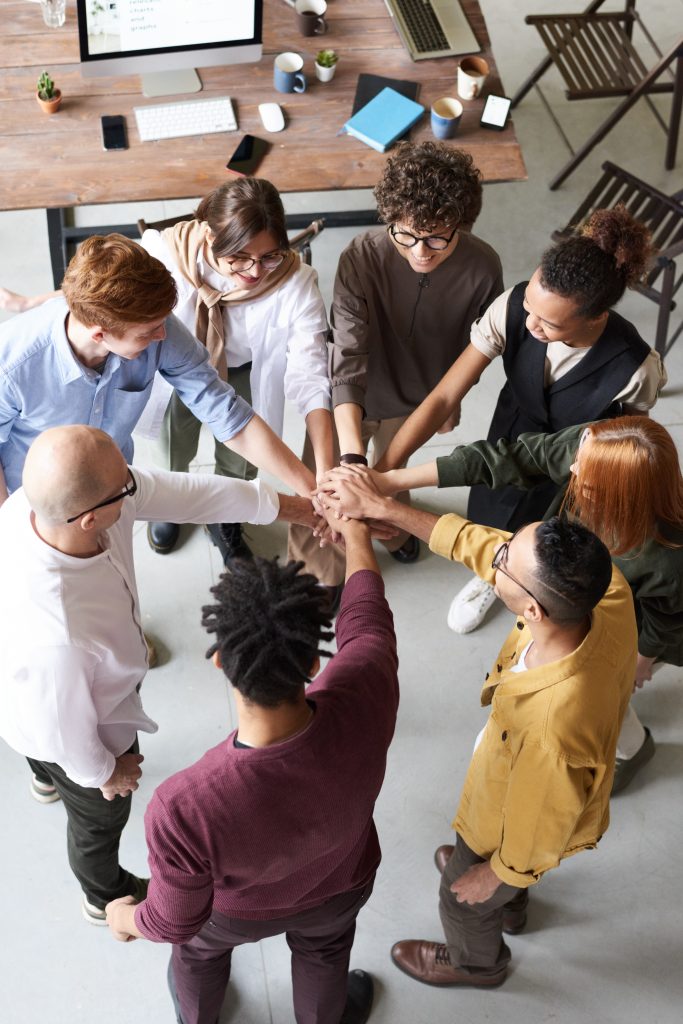 Does everyone at your organization feel cared for?
When we feel heard and valued we thrive!
The "virtual office" is the new normal. Remote employees will be commonplace long after the Covid-19 pandemic has been thwarted. But whether your team is working remotely or several feet away in the next office, there is one overarching key to success for any organization and that's authentic relationships.
No matter how smart, gifted, experienced or subject-matter expertise an employee has if they don't feel heard, valued, and like they matter then they're not likely to fully engage and give it their all.
The reality is we don't tend to care for someone if we don't know them. And if we don't hear a co-worker's viewpoint & perspective, whether it's work-related or personal, then we won't know them for the person they are.
Every human needs to feel heard and valued.
One of Uchi's greatest strengths is it's a platform for listening. By leveraging the power of the written-word and asynchronous (i.e. not in real-time) communication, we help increase the quality and balance in conversations. With greater efficiency and lower costs, organizations can team build continuously. This means relationships, the key to a thriving workforce, are constantly being nurtured.
Skip to:
"No matter what you do, whatever organization you're in, you need to care about the people whose lives you touch. And then, secondly, the only way you can actualize caring is to have the ability to empathetically listen. Learn to listen."
Bob Chapman
Chairman and CEO of Barry-Wehmiller
Author: Everybody Matters
Relationships Matter Most
There's truly no substitute for a connected workforce.
75% of employees quit because of their boss or management.
85% of the global workforce is considered "disengaged".
88% of workplaces are "toxic" in some way. (i.e. unhealthy culture).
Let's be honest, people don't quit because their boss is 20 lbs. overweight or didn't take 10,000 steps that day. People quit because of their relationship with their boss and how valued they feel, as an employee AND as a person, in the organization.
Uchi helps level-the-playing-field so every employee has an opportunity to share their perspective and be heard. Behaviors such as productivity, engagement, culture, and retention can quickly turn positive when every person feels valued… including the CEO.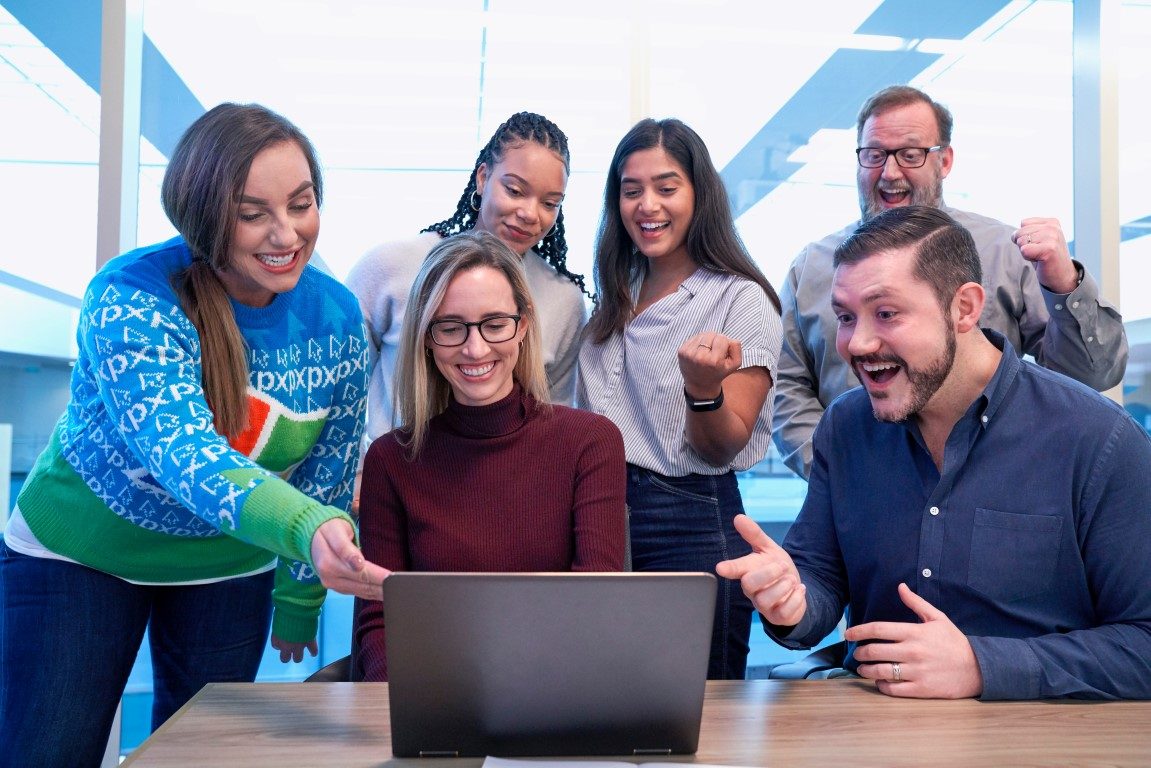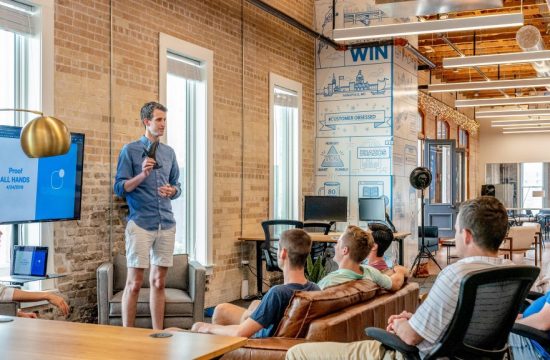 Psychological Safety
When we feel safe to share our perspective.
People often say, "I like to keep my work life separate from my personal life." We believe a big reason for this is because it provides "emotional safety". In other words, the less you know about me the less chance there is of me being hurt… like I have been in the past.
The more we know and understand each other the greater opportunities there are to find common-ground, rapport, respect, and genuine friendship.
Using Uchi doesn't mean you have to share your deep and personal secrets. Rather, it is a platform for sharing your life perspective, being heard and hearing others.
When we know each other's perspective and respect each other for the person they are the more likely we are to listen without judgement or shame. When we feel safe to constructively share our ideas without fear of an emotional attack or other consequence, then we have achieved the psychological safety needed to thrive!
Diversity, Equity, and Inclusion (DEI)
Every employee, throughout an organization, has a voice. It's time we heard it.
The more diverse a group is the greater the opportunity for alternative and innovative solutions. If we only ever view a project or problem from one perspective then there is a far greater chance the solution will not be optimal.
Even so, having a diverse group is useless if everyone's voice and perspective is not included. Every person in a group matters and has value and each person needs an opportunity to share their voice and be heard. They were hired because you believe they add value. Now, let's all benefit from their experience.
Uchi, by its nature, is designed for inclusion. An uchiPro Leader need only invite a diverse group to join in an uchiTribe conversation and then the authentic connection can begin!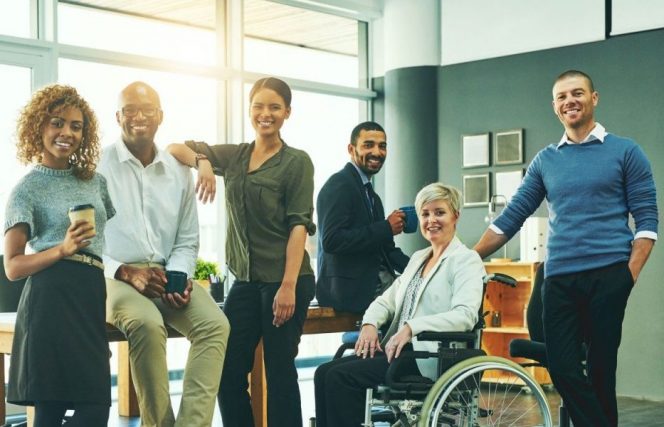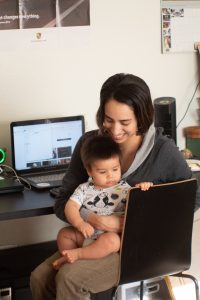 Work-Life Balance
You're still you no matter where you are.
Whether you're at work or home you have the same basic physical, emotional, mental, and spiritual needs. How each is fulfilled may be different but each must still be nurtured.
Feeling heard and valued at work and home nurtures our emotional health and that drives behaviors. The more connected we feel the happier we are and happy people do "good" things.
uchiPro provides an all-in-one solution for supporting work relationships and home relationships. Its asynchronous, written approach to having real conversations facilitates stronger relationship day after day.
Uchi can also be used to include family members in a conversation or to help employees nurture their personal relationships with 100% privacy and safety. And we all know an employee who's happy at home is much happier and engaged at work.
Ready To Subscribe!
Up to 10 uchiTribe Leaders and unlimited conversations.
We pride ourselves on simplicity. Leaders lead from everywhere in an organization. When you're ready to invest in authentic relationships simply purchase one or more monthly subscriptions.
How It Works:
Each subscription purchase includes up to 10 uchiTribe Leaders.
Each Leader can create unlimited uchiTribe conversations per month.
Leaders create their own uchiTopics (sets of up to 10 questions) and invites members from in- or out-of-network. That means, you can even use Uchi to strengthen relationships with vendors, consultants, and customers!
At Uchi, we're available for private consulting (additional fees required).
uchiPro is taking continuous team building to a new level!